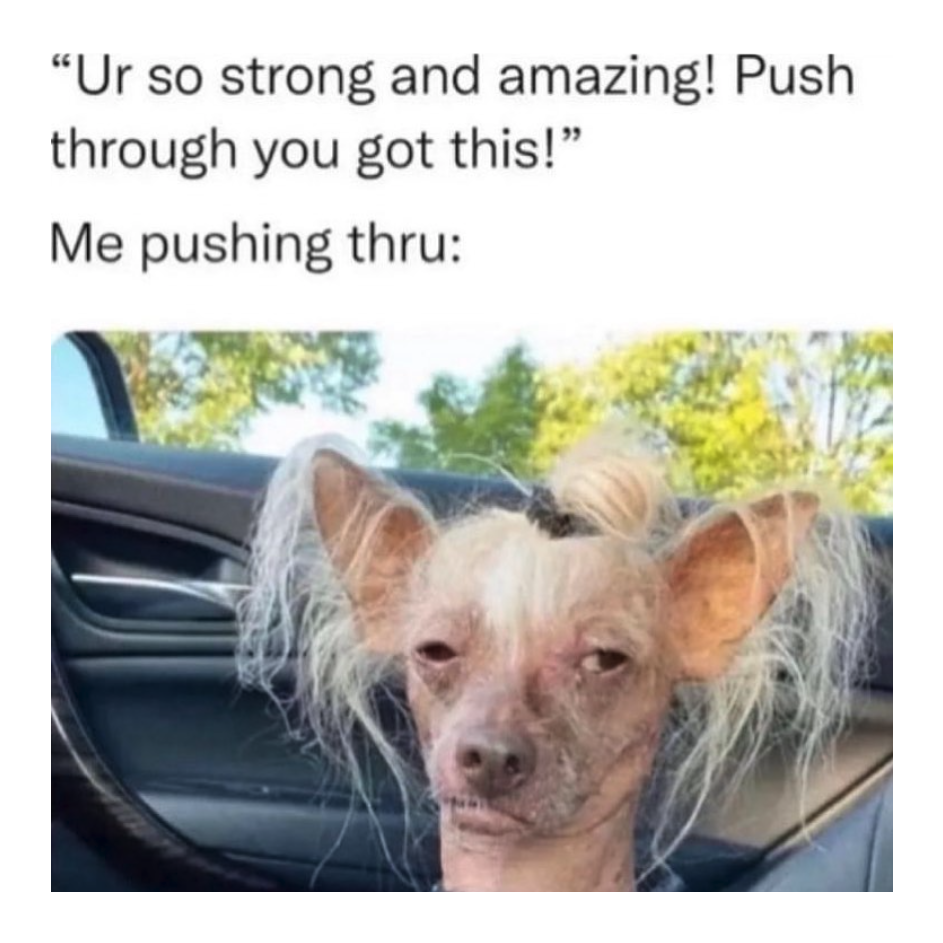 Shipping
Hey bestie!  So you decided you wanted to #selfcareandchill, but now you're updating that tracking link minute by minute.
We do our very best to get all our oders out within 3 days, but sometimes life happens...
We are a super small team and don't have a fulfillment center or magic critters that can pack for us (I know that would be so cute, maybe one day).
Please give us at least 3 days for handling before getting too sassy in our DM's (you know who you are) 🙄
Once we have dropped it with the appropriate shipping services, you'll get a tracking number in your email, but then it's really Gods hands.
Once USPS or UPShas it she's really the only one who knows where your package is 👼
If you ordered for pickup, first of all, we LOVE you! Second of all make sure you have your order confimration page when picking it up. Your items are precious and we can't hand it off just to any Dick or Sally. Third of all, we understand life happens but this isn't a storage facility besties. After 60 days we restock purchases and will issue store credit. Try try again!
Returns
Ok sooooo things got a little crazy last night ☁️ and you accidently did a little shopping and woke up to a large box of goodies you don't really want?
We've all been there, but unfortunately we can't take returns ❌ Due to the nature of our goods (that good green stuff) our payment processing system has very strict rules and we just can't accept returns.
We hope you won't feel tooooo salty about this. We recommend repurposing your mistake as a lovely gift for your bff (like that was the plan all along) or at least a relatively harmless lesson in the dangers of online shopping.
If someone arrives incorrectly or damaged, that's our bad. PLEASE contact us immediately and we will make it right!
We aren't monsters!